Music Achievement Test / Performance Program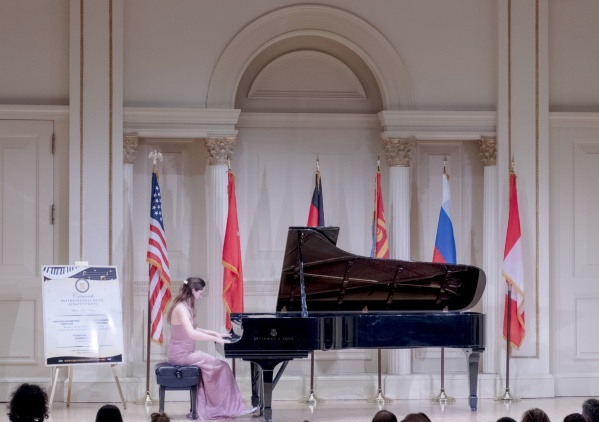 Music Achievement Test / Performance Programs
Melody Institute refers interested students to music competitions and exam opportunities. We assist our students with all music exam registration and preparation.
Music Achievement Test
We help students to prepare for ABRSM's piano, music theory, violin, flute, singing, clarinet, trumpet/trombone/flugelhorn, saxophone, and cello exams.
To see if you are prepared for the aforementioned exams, it is imperative to speak to your teachers so that they may help you to create a comprehensive and helpful study plan. Melody Institute suggests a mininum of 45-minute lessons per week; however, any student wishing to take a theory exam alongside a performance exam is encouraged to consider a longer class session. Please speak with your teachers about your exam needs if you wish to take a theory exam; it is possible to adjust concentrations within a class session for proper exam preparation. With ABRSM, it is possible to either take either a performance or theory exam respectively though it is possible to take both if the student and teacher prepare accordingly.
Please call us at (201) 845-5605 for more information about exams and achievements.
Performance / Audition
Melody Institute of Music and Art is fortunate to have many opportunities to offer its students a variety of available auditions and competitions in and around the area. Through certain performances, students may enjoy the opportunity to play at Carnegie Hall or The Lincoln Center. Students who perform at least 10 times may even earn a college recommendation letter from the founder of the competition.
Please give us a call at (201) 845-5605 for more information.