Chamber Ensemble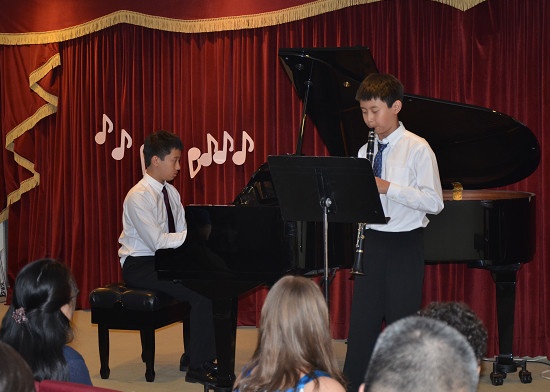 MUSIC WITH FRIENDS!!
Students with 2-3 years music instrument experience
Piano Duet ; Two Pianos Ensemble ; Piano Ensemble,
Strings Ensemble.
Number of Preparatory Ensembles : Multiple
Day / Time : Varies
(For audition, please contact us to get more information)
Chamber music is written for small ensembles and said to be the "Music with Friends," whether played at home or at a world-renowned concert hall. Chamber music spans many eras, genres and forms. Students with 2-3 years of learning experience or with strong technical ability on their instruments have the opportunity to play and perform together with their peers in small ensembles. In chamber music, students learn to communicate and develop close to a vast, wide-ranging body of repertoire, and to make music for the enjoyment of the musician, ensemble and audience.Piano, string, guitar, and wind students are grouped into duos, trios, quartets, and quintets, and are coached weekly by master teachers in a wide range of repertoire.
If you are interested in auditioning for any of Melody Institute ensembles, please contact with us to schedule an audition.