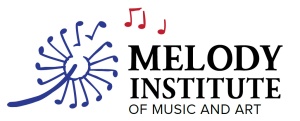 Melody Institute of Music and Art would like to thank you for joining us this past semester and would love to continue to assist you and your children in your musical growth and journey! For those of you thinking of joining the Melody Institute family as well as for those returning for another semester of study with us, we encourage you to take advantage of this time and PRE-REGISTER for the upcoming semester.
Pre-registration for Summer Semester 2017 and Fall Semester 2017 will run from:
May 14th to May 20th
Why Should I Pre-Register?
Pre-registrating will allow you to save your or your child's spot in class for the next semester should you choose to continue learning with us. This is essential because spots come on a first-come, first-served basis. Thus, if you choose to continue and have any scheduling preferences, pre-registration is the perfect opportunity to reserve a spot at your convenience. You will also make yourself eligible for our limited Pre-Registration Discount! Don't miss this chance!
Please call us today for more information!